There are no more items in your cart
Shipping

Free

Total

€0.00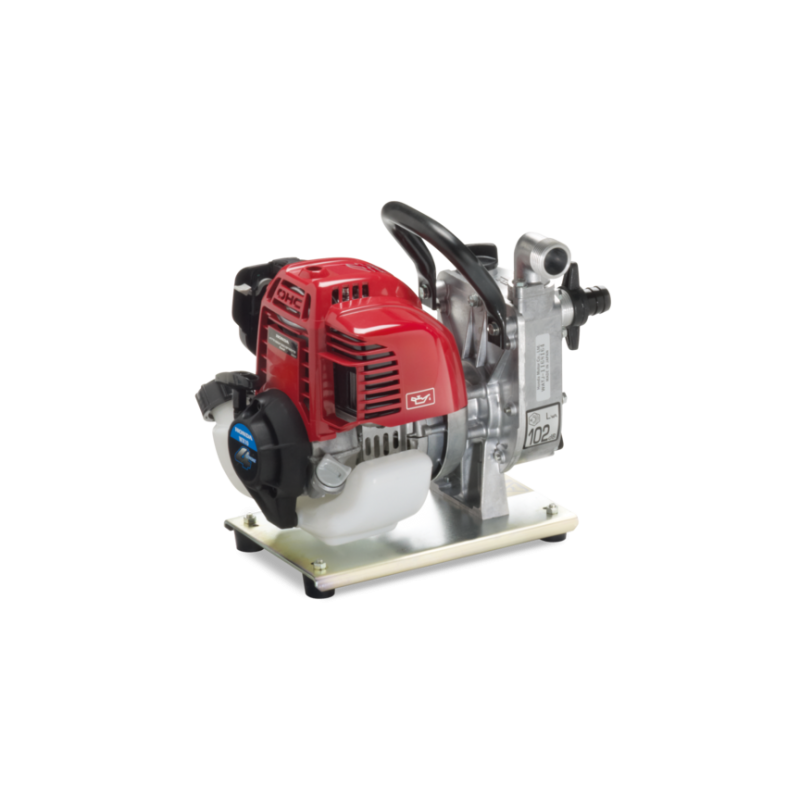  
Honda WX10 (Pumps 140 l/min)
Honda schoonwanwaterpomp WX 10 Max. pompcapacieit 140 l/min and 8,4 m3/h. Schoonwaterpompen Honda: compact and flexible. The schoonwaterpompen of Honda are very suitable for the watering of your garden and your lawn.
Temporarily Sold Out

The WX 10 is also suitable for spraying on fruit trees and vegetables so good to be involved in agriculture and horticulture. The WX 10 and the WX 15 from the range of the schoonwaterpompen are very light weight. The WX 10 weighs 6.8 kg and the WX 15 weighs 9 kg. As a result, the water pumps are easy to transport and move. The self-priming schoonwaterpompen pumps, among other slootwater, with a capacity of 130 to 1.000 liters per minute on your pasture or in your garden. For both intensive and less intensive use has Honda for the right pump. If you have more technical information about the # 10 and the # 15 then you can use the left one of the water pumps.
Data sheet
Type

Honda WX10

Engine

Honda Micro OHC GX25,1-cylinder, 4-stroke

The engine rpm

3000

Fuel

Gas

Fuel tank capacity, contents,

0,55 l

Power consumption

0,65 liter/uur

Weight

6,1 kg

Dimensions (l x w x h):

325 x 220 x 300 mm

Max. pompcapacieit (l/min.)

140

Max. capacity (m3/h)

8,4

Suction

8 m

The total head of water

36 m

Pressure (bar)

3,6

Max. size

5,7

Connections, inches.

1

Warranty

A 2-year

Delivery time

1 - 3 business days (pick up possible)
Reference: Ref: PT0019A4
1 litre of Honda Oil 10W30 is suitable for all petrol aggregates.
Reference: Ref: PT0028A4
Clean the carburetor clean with the convenient carburetor cleaner from Honda.
Reference: Ref: PT0029A4
Honda fuel stabilisatior is a fuel additive which has the property of fuel for long term storage and keeps the fuel in good condition for up to 24 months. Suitable for 4 stroke engines. Very suitable for generators, motors that long period, not be used.
8 andere producten in dezelfde categorie: